Shopping Cart
Your Cart is Empty
There was an error with PayPal
Click here to try again
Thank you for your business!
You should be receiving an order confirmation from Paypal shortly.
Exit Shopping Cart
| | |
| --- | --- |
| Posted on April 22, 2013 at 11:15 AM | |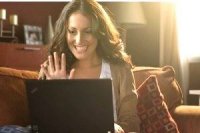 Online therapy, coaching, counseling or consultation
can be a wonderful support for the busy person who often doesn't have time to take several hours out of the day for therapy and the travel to and from offices mid day.
Whether you are feeling sad, anxious, depressed, confused, frustrated or somehow "stuck" in some aspect of your life, it's never too late (or too early) to get some help...
If you don't live within a feasible traveling distance of Ann Arbor and/or it's just "too hard" to reorganize your schedule to find the time for a face-to-face consultation,  working with a therapist via telephone and/or online has obvious advantages:
1. If you are connected to the internet, you can get consultation
via telephone and/or video conference service provided by Skype.
2. Even if you live reasonably close by, you can save the time and expense of traveling to and from your consultations which can add generally an hour on to your time if you consider its likely a half hour there and half hour return.
3. Telephone and online work can be done at mutually convenient times even outside of normal business hours.
4. You can choose your own time of day to write out your concerns for discussion (and you can take more time to think about what you want to say).
5. You can work  from the comfort and privacy of your own surroundings at home or from your office on a break.
6. You may feel less embarrassed when discussing personal matters.
7. Studies have suggested that there is high satisfaction with consultation by phone or video conferencing and that, in particular, cognitive behavioral therapy is just as effective delivered in this manner.

Generally, there are many reasons that the use of online therapy & consultation are increasing.  The growing body of research into online counseling has established the efficacy of online therapy with treatment outcomes at least equal to traditional in-office settings.
Online therapy has additional benefits unrealized by office-based treatments as it allows the patient to attend sessions at a higher rate than traditional sessions. The number of missed appointments is much less than with in-person therapy. There is also some research to suggest that online counseling is more effective because a client is at greater ease and feels less intimidated than they would in traditional settings. This makes clients more likely to be honest and thus allow the counselor to provide better treatment. Online counseling is also filling the unmet need for clients located in areas traditionally under-served by traditional counselors.
Additionally online supportive consultation and coaching are being used  more and more by larger insurance companies & systems to provide support for patients who are struggling with eating issues, post surgical adjustments such as following a cardiac event, diabetes, depression and stress reduction and most conditions that require support while navigating a issues where lifestyle changes are needed.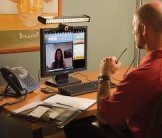 | | |
| --- | --- |
| Posted on January 12, 2013 at 12:27 PM | |
I just wanted to make sure that anyone visiting my blog knows about this wonderful ongoing workshop by a terrific teacher  that helps people develop sustainable living skills and forge deeper connections within their community ~ aspects of life that are known to increase one's sense of wellbeing.
Here's a write-up about the workshops:
An invitation from Jesse Tack, of
Whole Culture Repair,LLC
~
Ongoing workshop Group:  "
Abundant Michigan, Permaculture Ypsilanti."
This is an ongoing Permaculture group based in Ypsilanti, ~ all are welcome. Our goal is to co-create abundance for our members in food, medicine, materials, economy and living water. We support Abundance in all Michigan Communities.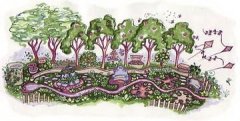 ...
Discussions will include; permaculture design, sustainable living in Ypsilanti, food forests, mushrooms, developing new local economics and livelihood, time banking, resource shares, sustainable timber, perennial vegetables, natural building, rotational grazing, aquaculture, ...via a monthly presentation followed by discussion. Follow up experiential learning opportunities will be offered in the weeks after the presentation to get hands on experience with some of the principles taught.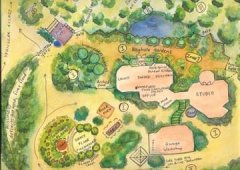 Actions will include: establishing a perennial nursery, intensive use of land, sheet mulching, water catchment, grey water systems, time banking in action, timber production, mushroom production, economic creation, ...
All are welcome in these activities to collaborate, learn from experiences offered and contribute.
Come join the fun!
Jesse
[An important note from  ~ please read:  We are an open discussion and action group. Everyone is welcome. Please note:
A suggested Donation of $10 equivalence is now asked for the workshop -  an equivalent offer is preferred, tho money is accepted.
This group practices and offers experience in the "New Economy", developing true reciprocity and learning trade and Time Banking - so for example - if you have a bee hive and think a jar is worth $10, you could offer that for Jesse's services, or an offer of 1.5  hours of garden work on a group work project on a project of his, along with $5 in the jar.  Or, let's say you keep rabbits, you could offer several bags of rabbit 'pellets' (manure) for the class worth $10, or one bag and $5 in the jar.  Jesse has gone way beyond the call of duty in offering these classes for us, and to continue its really important that we keep it fair and that he receives some consideration in turn as he generally charges good solid $ fees for consulting and permaculture planning.  Be thinking creatively about how you want to "pay" for the class, Jesse has been 'paying it forward' for a long time now...no one will be turned away for not being able to pay, but with Time Banking & trade, EVERYONE is capable of forming an equivalent offer for reciprocity.]
| | |
| --- | --- |
| Posted on January 1, 2013 at 2:13 PM | |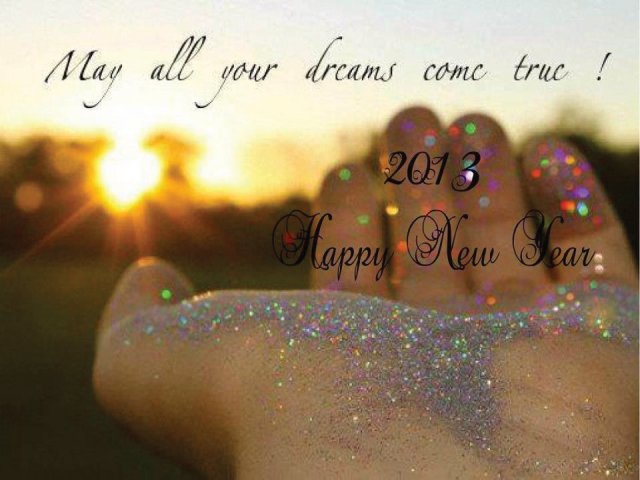 We're really blessed.  Yes things seem to be getting tougher in many ways.  But here in Michigan we have the best of all worlds.  While other parts of the world and our country even, have been beset with horrible events with calamitous weather, Michigan remains overall mild in climate and with few
problems such as the horrible fires in the west, impacts from major drought or flooding, hurricanes & mega storms.  Michigan also has ample sources of fresh water being surrounded by our beautiful Great Lakes.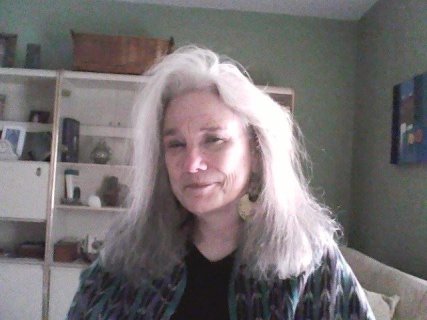 Its a time for gratitude, along with concern for others.
Certainly our economy has been rough, however, while we may lack frills, we have all the essentials for transitioning.  I suspect that when everyone figures this out, they will be trying to move here...
Meanwhile we're learning.  While we aren't as severely impacted, we're certainly learning about what we can do toward mitigating climate change.  Michigan has also been blessed with many innovative and creative people moving the slow food movement out in front, a growing consensus that buying local is of huge importance for all, and a long time cultivated & growing expertise in Permaculture and urban farming that offers prospect for new livelihoods and long term food security.  We've always been a great farming state, but now we have increasing numbers of innovative new local and organic farmers, and year round growers are sprouting up, along with more CSA's and other forms of work meant to lower carbon miles, with  new techniques that are supportive of the ecology, regenerative rather than degrading of land.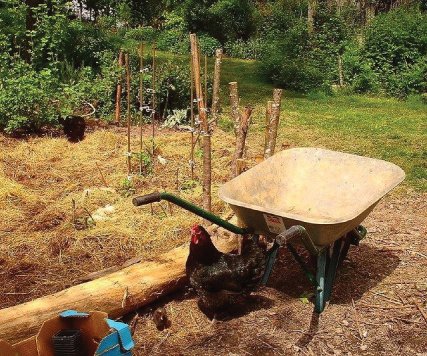 More people are certainly venturing out on their own, rather than waiting, to 'boldly go' where others have not before, and launching new and exciting enterprises that are the seeds of
a new, more resilient and durable economy
; ~ one intended to weather the changes on our horizon.
I am excited about this and love working with those who would trail-blaze new, promising directions out of their own inner promptings.  Sometimes this takes courage and a good and solid sounding board, that helps us stay connected with inner sources of guidance and wisdom.  I love listening to clients and supporting them as they sort through those inner yearnings to find their path ahead.  In psychotherapy & counseling ~ this is a therapist's work at its finest ~ helping a client find their way in breaking new ground ~ deepening in trusting their evolving self. 
I love that I'm now able to not only work with clients locally in my office setting, but also anywhere in the world.  Working with online therapy via skype and video calls (which are very easy to set up - I can advise and guide you on this), comfortable in your own setting, we're freed of burning carbon miles to connect, and we can connect no matter where you are ~ any where in the world.  
Its a New Year - yes!  And this is our new adventure - breaking free of old limitations and pioneering ourselves into a new landscape of green, life respecting enterprises as we move toward a steady state economy more rich and interpersonally connected in community; embedded in year round garden life, re-foresting, nature derived renewably grown and harvested resources and finding common happiness in lowering our footprints! 
Here's an inspiring piece of a Marge Piercy poem that captures, I think, what most people I see have yearned for, and seek  in their own way.  It's a passage from "To be of use".  Below it is a short video where I've read this to you ~ so that, if interested, you can see just how I would come across while working via skype session: 
"...the thing worth doing well done
has a shape that satisfies, clean and evident.
Greek amphoras for wine or oil,
Hopi vases that held corn, are put in museums
but you know they were made to be used.
The pitcher cries for water to carry
and a person for work that is real."
~~~~~~~~~~~~~~~~~~~~~~~~~~~~~~~~

/