Shopping Cart
Your Cart is Empty
There was an error with PayPal
Click here to try again
Thank you for your business!
You should be receiving an order confirmation from Paypal shortly.
Exit Shopping Cart
| | |
| --- | --- |
| Posted on July 9, 2013 at 9:40 PM | |
Getting one's life grounded is important for mental, emotional and physical wellbeing!  Our lives and our culture have often taken us far adrift.  But promising new developments are charting new ways back to old territory. 
Some of the distress and anxiety that underlies our lives is from recognizing on some level that we've been charting lifestyles that are unsustainable.  Way back in the 70's, when the groundbreaking book "Limits to Growth" came out our fears and common sense were confirmed.  The book explained how it wasn't really possible to have unchecked economic and population growth on a planet with finite resources.  Makes sense doesn't it?  Our economy demands endless growth, but resources most often, sadly, have limits.
Sometimes we barge ahead in life going with the program... not having time to think, inspect and analyze everything, but on some level there is an intuitive part of us that gets it, that we're barging ahead, and not on solid ground.  And so our dis-ease builds...
However, new developments... all over there are people who've been recognizing that we can't wait for the politicians, government and "leaders" to decide to make programmatic changes... changes need to be made.  And there are people all around the world who are making those changes and trailblazing with the good knowledge that's developed about how to live differently and more in balance with the earth, and our community.  Changes that give one a sense of community, connection, balance, earthiness and richness.  Isn't that a tune up?

Here in our area of Southeast Michigan, one of those organizations is called AMPY, and it celebrating the kind of security that comes with community connection and practicing from a foundation of 'first things first'.  Right in concert with the rest of the local food movement, AMPY aims to gather the community in building food security by working and planning together in concert ~~ all while having fun and sharing with one another important new skills and insights.
Here's AMPY's most recent newsletter:
and a small video clip above that will help you get a sense of what its about.  If you like it ~ get in touch!
AMPY is the creation of an organization founded by Jesse Tack, called Whole Culture Repair.  Feel free to explore!  And let's all get our lives more grounded in 'down to earth' natural lives that are respectful and supportive, as well as working with Planet Earth. 
Here is a good orientation and brief primer on "why permaculture" that covers why we need to change our relationship to food, nature and our immediate environment:
| | |
| --- | --- |
| Posted on May 16, 2013 at 2:24 PM | |
When we're having a difficult or challenging time, one of the nicest things to find is that  you can center yourself and find calm, a sense of security and serenity.... and strength.
Sometimes we might find this difficult.  Or perhaps we've been fraught with anxiety for a long time and we can barely remember this experience!   This is why it is something that we can benefit from practising regularly.  Practicing reaching into this deep well and resource helps us know how to find our way there in more challenging and stressful times --- going there becomes a well worn groove, that we can then, just slide into as needed.  It is just as Albert Camus said in that famous quote: 
"In the depth of winter I finally learned that there was in me an
invincible summer"
We find that this practice is rejuvenating and gives us a feeling of freshness and vitality, clearing away unnecessary preoccupations and stress and leaving us refreshed.   Try this daily, or at least weekly for best results, and see how it feels.  Notice the benefits.  This is a tool you can take with you anywhere, and use whenever you need it.

Click on the link: 
| | |
| --- | --- |
| Posted on April 22, 2013 at 11:15 AM | |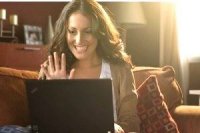 Online therapy, coaching, counseling or consultation
can be a wonderful support for the busy person who often doesn't have time to take several hours out of the day for therapy and the travel to and from offices mid day.
Whether you are feeling sad, anxious, depressed, confused, frustrated or somehow "stuck" in some aspect of your life, it's never too late (or too early) to get some help...
If you don't live within a feasible traveling distance of Ann Arbor and/or it's just "too hard" to reorganize your schedule to find the time for a face-to-face consultation,  working with a therapist via telephone and/or online has obvious advantages:
1. If you are connected to the internet, you can get consultation
via telephone and/or video conference service provided by Skype.
2. Even if you live reasonably close by, you can save the time and expense of traveling to and from your consultations which can add generally an hour on to your time if you consider its likely a half hour there and half hour return.
3. Telephone and online work can be done at mutually convenient times even outside of normal business hours.
4. You can choose your own time of day to write out your concerns for discussion (and you can take more time to think about what you want to say).
5. You can work  from the comfort and privacy of your own surroundings at home or from your office on a break.
6. You may feel less embarrassed when discussing personal matters.
7. Studies have suggested that there is high satisfaction with consultation by phone or video conferencing and that, in particular, cognitive behavioral therapy is just as effective delivered in this manner.

Generally, there are many reasons that the use of online therapy & consultation are increasing.  The growing body of research into online counseling has established the efficacy of online therapy with treatment outcomes at least equal to traditional in-office settings.
Online therapy has additional benefits unrealized by office-based treatments as it allows the patient to attend sessions at a higher rate than traditional sessions. The number of missed appointments is much less than with in-person therapy. There is also some research to suggest that online counseling is more effective because a client is at greater ease and feels less intimidated than they would in traditional settings. This makes clients more likely to be honest and thus allow the counselor to provide better treatment. Online counseling is also filling the unmet need for clients located in areas traditionally under-served by traditional counselors.
Additionally online supportive consultation and coaching are being used  more and more by larger insurance companies & systems to provide support for patients who are struggling with eating issues, post surgical adjustments such as following a cardiac event, diabetes, depression and stress reduction and most conditions that require support while navigating a issues where lifestyle changes are needed.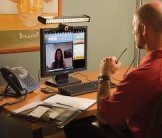 | | |
| --- | --- |
| Posted on May 26, 2012 at 9:10 AM | |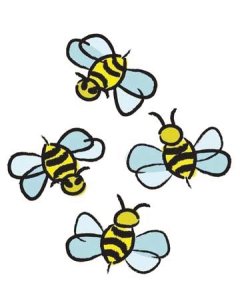 While we go about our busy lives, living like busy bees, concerned with managing our livelihoods, nurturing family and friends, participating in our community, paying our bills and working toward a good future, all of which feel more challenging these days ~  We find the added challenge of living in a time when all of us, one way  or another, are exposed to messages that suggest that from many angles our world is in jeopardy.  Without much discussion or support, we're left to  cope with and absorb the obvious emotional and psychological impacts of this understanding. 
Sarah Edwards
has called this
"eco-anxiety"(link)
Its no wonder that many of us feel unsettled, anxious or distressed.
While carrying these fears, concerns and worries that we hesitate to "share" with our loved ones, after all, how can we burden them?  We also find that in the busy-ness of daily life and managing commitments, who has time to research new directions and possible solutions for our modern dilemmas?  We're left often feeling alone, and pushing important, unspoken concerns out of our awareness to 'carry on'.  After all, who, in our busy lives, has time for getting counseling,
finding a good therapist, or researching how to find or create an earth supportive, sustainable livelihood?
There are some promising directions however, and pathways that are known, by those who have been able to take time to look squarely at these issues and to imagine and forge new pathways.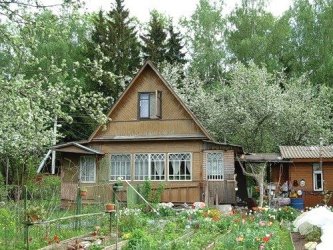 There has long been an entirely new direction in psychology and "treatment" for much of our life anxiety and background stress called eco-psychology or eco-therapy.  But in our current lives, the first step is often a simple one... simply taking time to bring more nature connection into our lives is one of those steps.  And one, interestingly, that seems to, because of its effects on us, give us more time than what we thought we had when we began, and when we once felt hurried or short for time. This is a process that can be used to center oneself, learn, and to find direction, relief, and to experience a sense of feeling restored, re-energized.  It can be explored on one's own, or in the context of supportive therapy with someone who works with this primary relationship (nature connectedness) skillfully.
Meanwhile here is a wonderfully interesting article
(article link)
on the dilemmas we sense, that may have been remaining inchoate for many of us, and thus a source of background anxiety. For often anxiety simply comes from  new knowledge that has not been digested, voiced or fully understood in ways that make it meaningful and offer positive direction.  I love this key quote:  "
sustainability is about creating high-quality, equitable lifestyles that have low ecological impacts. It is about living "well" and "lightly" together — as communities, as nations, and as one species, among many, on this planet."
While the article is created, in part, to market a wonderful, creative educational program called "Living Routes",
(link)
the succinctly summarized information and direction given, are useful for us all, as we move to integrate in our lives, the knowledge that we now know we live on a 'small planet', and that our well-being is intertwined deeply both with the planet and all of its varied and fascinating life, as well as one another around the globe.
Its wonderful to find an article that moves our shared anxiety, from where it's languished unhelpfully, into its new and proper place - a felt excitement that facing important and formative challenges will also light a sure pathway for healing our dis-ease.  Blended with a sense of possibility, and grounded in a newly understood, meaningful and readily available connection ~ We find here a deep, enduring source for our daily mustering of courage for the journey.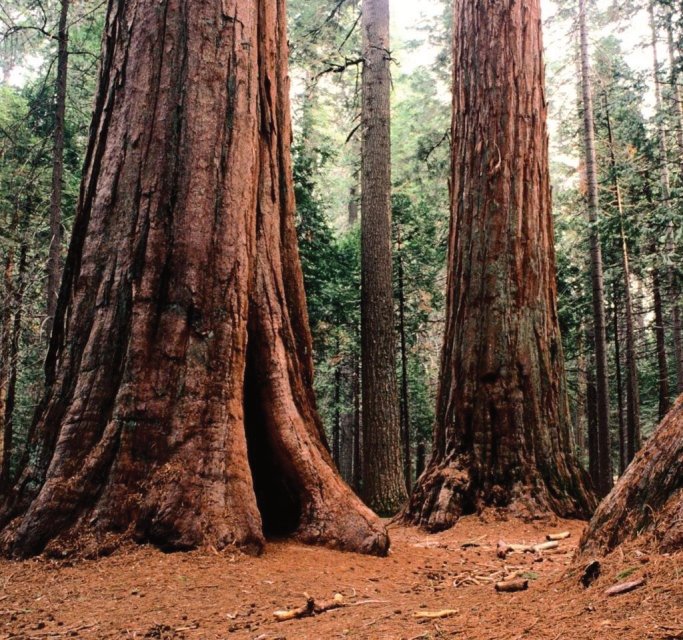 | | |
| --- | --- |
| Posted on September 16, 2011 at 12:42 PM | |
Finding a good support group is a great way to become more focused and centered as the amount of quality support you have in your life greatly affects your balance and happiness.   Support groups are an inexpensive way of making more connections and learning; also a great way to work on becoming your best self, getting some relief from feeling disconnected, and the symptoms this bring ~ and yet much less expensive than individual therapy.
Here are some of the support groups I'm currently offering.  Feel free to call me if you have any questions about them!

Group's offered:
Women's Support Group
Parkway Center, 2345 S. Huron Parkway, Ann Arbor, Michigan
First Sunday at 12pm - 1:30pm
$20+ per session
Support group for Women wanting a safe place to share around issues of loss/grief, relationships, life changes and transitions. We use psycho-educational material at times to offer valuable relevant information and to enrich the discussion.
Self Esteem: A Family Affair
Parkway Center, 2345 S. Huron Parkway, Ann Arbor, Michigan
Second Sunday at 12pm - 1:30pm
$20+ per session
Using easily accessible material from the book Self Esteem: A Family Affair, we will look at messages we got growing up; and affirmations we are missing as well as how to give and receive them for ourselves and in nurturing other family members. We'll use psycho-educational material at times for valuable information and to enrich the
discussion.
Intimacy ~ 'Stage 2' Relationships
The Parkway Center, 2345 S. Huron Parkway, Ann Arbor, Michigan
Third Sunday at 12 pm - 1:30pm
$20+ per session
Anger signals us about unmet needs, limits and boundaries and helps us "find our voice" with the people who matter the most.
It informs us when we need to "set things right" and shows us where we have painful disconnections.
Using material excerpted from the books The Dance of Anger, and the Dance of Intimacy: 'Courageous acts of change in Key relationships', we'll look at what we want in our relationships, the process of changing our patterns in relationships, what anger represents and how we expand our relationships to allow for more movement and fulfillment. We will use psycho-educational material at times to enrich the discussion.
Re-establishing Nature Connection to De-stress:
The Parkway Center, 2345 S. Huron Parkway, Ann Arbor, Michigan
Fourth Sunday at 12 pm - 1:30pm
$20+ per session
"Interaction with Nature is critically important to human well-being and development, but sadly has become compromised and diminished in modern times.  Through deliberate design, this connection can be repaired and restored."   Kellert
Modern life has truly disconnected many of us from Nature.  So it makes sense  that from 75 to 90% of all doctor's visits are physical illnesses related to stress and that  the number of stress-related disability claims by American employees has doubled.  We'll learn how to be more aware of our relationship with Nature, and explore the use of some simple tools for consciously making use of that connection to de-stress and increase our sense of well being.
| | |
| --- | --- |
| Posted on September 12, 2011 at 4:31 PM | |
"Interaction with Nature is critically important to human well-being and development, but sadly has become compromised and diminished in modern times.  Through deliberate design, this connection can be repaired and restored."   Kellert in Building for Life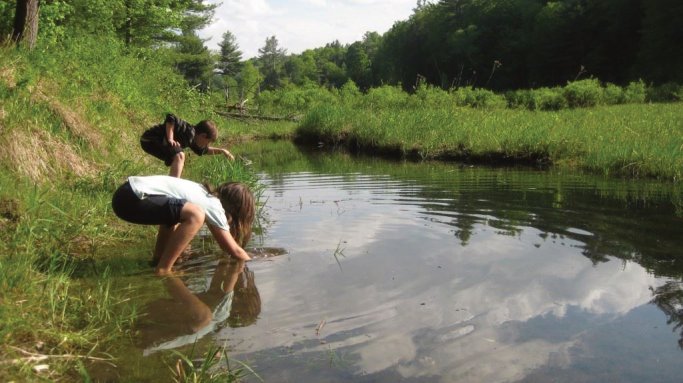 Modern life has truly disconnected many of us from Nature.  So it makes sense that the number of stress-related disability claims by American employees has doubled according to the Employee Assistance Professionals Association in Arlington, Virginia.
Some professionals along with the American Institute of Stress would say that from 75 to 90% of all doctor's visits are physical illnesses related to stress....and, according to the American Institute of Stress, the cost to industry has been estimated at $200 billion-$300 billion a year..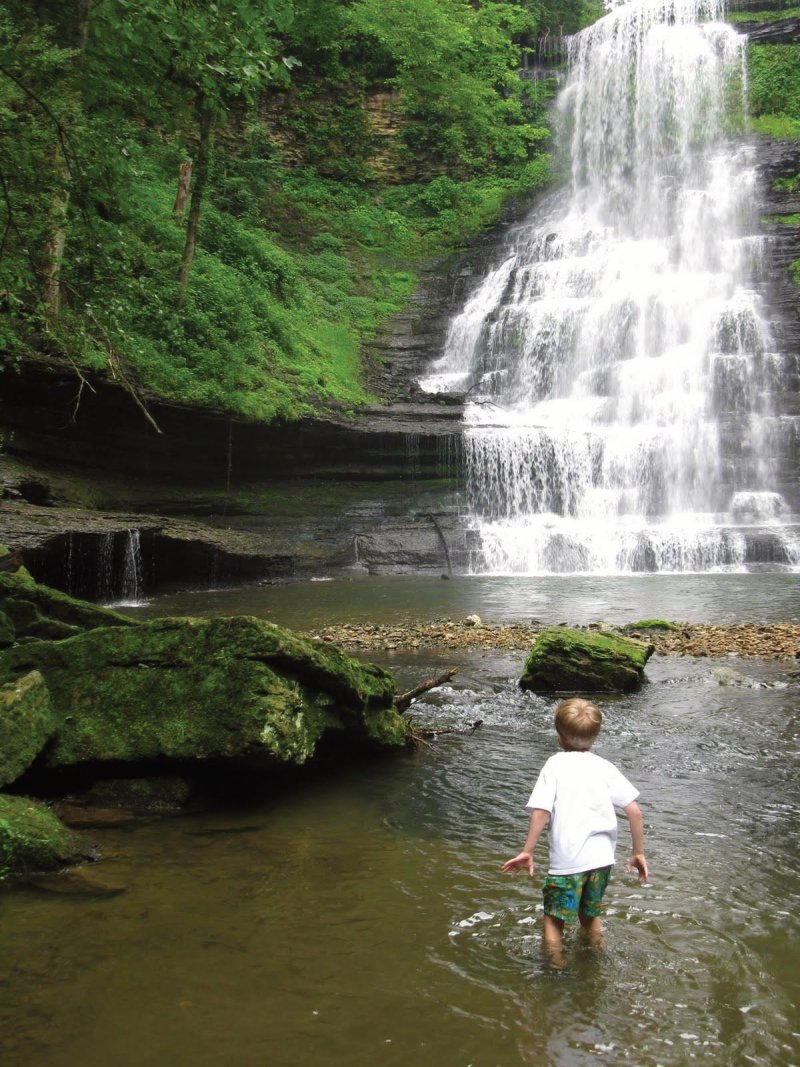 Some stress related health problems that are commonly reported include: 
high blood pressure 
heart disease
stroke
cancer
depression
obesity
diabetes
abusive behavior
memory loss
But one simple stress reducer is spending more time outside particularly in nature rich areas.  So, go for a walk at your local park, or go bicycling there.  Tree hugging has a positive effect on your stress level and on your psychological and physical well being.  Better yet, taking a vacation to some place where nature is clearly in abundance and you get to play in the great outdoors can revive you emotionally, spiritually and physically.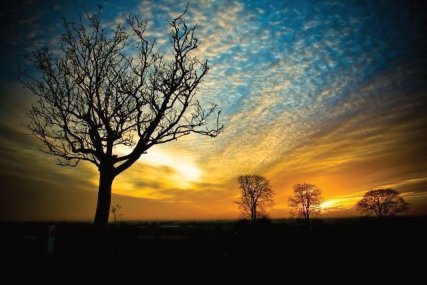 Even if you're stuck indoors we know that plants have a positive effect on your wellbeing.  So do pets.  Walking the dog in a tree lined neighborhood might be even better.  ~ Meanwhile, be sure to say hi to the neighbors!
Watch this wonderful video of Jon Young talking about the importance of Nature Connection 

/