Shopping Cart
Your Cart is Empty
There was an error with PayPal
Click here to try again
Thank you for your business!
You should be receiving an order confirmation from Paypal shortly.
Exit Shopping Cart
| | |
| --- | --- |
| Posted on February 11, 2015 at 6:28 PM | |
Is your life not quite where you would like it to be? Are you struggling with relationships, life stage, or career issues? Are you trying to solve these problems yourself, or perhaps with the help of family and friends, yet still feeling stuck or misunderstood?
Then maybe it's time to seek counseling.
There are times in life when we feel like we may need some guidance or mentoring from a professional. There is tremendous value in talking through your ideas, problems, and feelings with a psychotherapist who has the experience, training and expertise to understand what you are going through, and help you create a plan to turn your life around.


My practice and treatment philosophy:
Starting the process of individual counseling with a therapist can be both empowering and frightening. I am very aware of the feelings that may be brought to the first few sessions. For this reason, it is the client who sets the pace initially.

My approach is solution focused and proactive. Working as a team, we try to gain biographical insight and confront obstacles to change and develop skills, which will lead to confident decision making and lasting solutions. My work is characterized by intuition, compassion, optimism and collaboration. I try to be straightforward without being harsh, and encouraging without any pressure. I am approachable. I'd rather joke with people than judge them and, though I love to talk, I find listening as powerful.

I work with individuals undergoing various personal challenges such as dating and relationship dilemmas, infidelity, break ups or divorce, parenting, career issues, sexual concerns, quarter and mid-life crisis, addictions, family problems, step and blended families, depression, anxiety and stress management, and so much more.
My clients emerge from our counseling sessions feeling feel stronger,
empowered,and self-aware. This ultimately enhances their ability to connect on a more intimate level in all interpersonal relationships.
I primarily use techniques adapted from psychodynamic theory, cognitive behavioral theory and interpersonal or Bowenian therapy. These disciplines combined together create a powerful lens through which we can understand our inner lives with more clarity and improve our relationships with others.
| | |
| --- | --- |
| Posted on February 4, 2015 at 6:30 PM | |
As a therapist who's been working in this field for many years, I know how tough it is to go through each day not having the confidence and hope that things will get better. As a counselor with experience working with many people who have struggled  with relationship difficulties, depression and anxiety, or difficult pasts, I love being part of a process that can help you see that life, relationships, and how you feel about your self can improve. 
We live in  a society that sometimes leaves us learning lessons that aren't so supportive of us having satisfying relationships, healthy connections with others, and undermines our ability to feel good about who we are. Time after time I encounter good people as clients who without realizing it, stand in their own way of achieving their goals and readily sacrifice their own needs to put others ahead.  This can leave them feeling depressed and believing that they didn't deserve more.
Taking care of yourself doesn't have to be a selfish act. We can be loving and caring towards others while still making time for ourselves. I hope that my work  will help change some of those dynamics that get in your way of being good to yourself and achieving the life you want; or to create a good balance between your self care and healthy commitment and devotion to those you love.
How can Relationship Counseling happen with only One Person?
Many people are not in happy relationships but their partners either aren't interested in coming to counseling or maybe they don't want their partners to come because they would like to work on themselves and perhaps figure out as much as they can on their own. Self exploration regarding how you are in relationships can be achieved individually. You can learn how to stop patterns that are getting in your way of achieving a healthy relationship. When you take time to feel good, you will be more likely to draw in people who are good for you!

What Can you Expect From Our Sessions? In my Ann Arbor office I provide relationship counseling and individual counseling.  When you come to counseling you will experience a  supportive, warm environment where you can feel safe to explore your thoughts and feelings. As a counselor and  licensed professional, my role is to be your support person, provide insight, reflect what I hear, point out patterns that I see, offer information that might help, and provide, at times,  some needed humor and perspective.  Counseling is tailored to the individual and as a result I use a variety of  approaches to suit  client needs.


Common Misconceptions about Counseling or Therapy:

Seeing a counselor does not mean that you are mentally ill or "crazy."
In addition to addressing more serious emotional problems, counseling can help with:
life transitions; adjusting to new surroundings
difficulty juggling school, work, family, and other responsibilities
academic problems, difficulty in test-taking and/or test anxiety
struggles with self-esteem, communication, or assertiveness
relationship problems
Seeking counseling is a sign of weakness.
FACT
:
It takes courage to explore sensitive feelings and painful experiences.
Individuals who enter counseling are taking a first step in resolving their difficulties.
Going to counseling means that I'm helpless.
FACT:Going to counseling is a way of taking control and helping yourself.
Talking to a counselor is a great way to examine your thoughts, feelings, and behaviors in order to make changes to improve your quality of life.
If I go for counseling, the faculty or administration will hear about it.
FACT:The things you discuss with any counselor and the contents of your counseling record are subject to strict legal and ethical standards of confidentiality and privacy.
This means that counselors will not release any information, or even the fact that they have met with you, to anyone (including parents, professors, friends, or school administration) without your permission. There are, however, a few limits on confidentiality. These are described in Confidentiality and reviewed during your first appointments.
The fact that I've had counseling may hurt me in job, residency or graduate school applications.
FACT: Counseling records are kept separately from academic records and are protected by law.
  Release of any information is permitted only after a student provides written consent, or in certain legal situations involving a subpoena or court order.
For medical students:
The standard application for the ACGME match does not require you to provide information about physical or mental health treatment or concerns. Please talk to your counselor or advisory dean if you have concerns about this during the application process.
The counselor cannot understand me unless s/he has had similar experiences or is of the same background.
FACT: Individual reactions to the same event or experience vary widely, but basic human emotions are the same across individuals and cultures.
Counselors are trained to be sensitive to and respectful of individual differences, including specific concerns of students with regard to gender, race/ethnicity, religion, age, sexual orientation, and socio-economic status.
The counselor will tell me whow to "fix" my problems.
FACT: Counseling is not a quick cure for your problems.
The counselor is there to help you explore your feelings, thoughts, and concerns; to examine your options; and to assist you in achieving the goals you have set.
Counseling doesn't work.
FACT: There is a large body of research that documents the benefits of counseling and therapy.
Even if you have had an unsuccessful counseling experience in the past, it may be worth trying again.
Change will happen quickly.
FACT: Important changes often take time and energy in order to occur.
Although many people feel some relief and improved mood after only a couple of sessions, counseling will not provide a quick fix to your problems. Counseling can help you work toward meaningful life change over the long term, in addition to helping you manage current difficulties more effectively.
The Difference Between Counseling and Psychotherapy
Although the terms counseling and therapy are often used interchangeably, there is a difference between psychotherapy and psychological counseling. Counseling focuses on specific issues and is designed to help a person address a particular problem, such as addiction or stress management. The focus may be on problem solving or on learning specific techniques for coping with or avoiding problem areas.
Counseling is also usually more short-term than therapy. Psychotherapy is more long-term than counseling and focuses on a broader range of issues. The underlying principle is that a person's patterns of thinking and unconscious awareness affect the way that person interacts with the world. The goal is to uncover those patterns and become aware of their effect and then learn new, healthier ways to think and interact.
Types of Psychotherapy
There are numerous approaches to psychotherapy, also called talk therapy, from which mental health professionals draw their treatment practices. Different types of psychotherapies are often better-suited to specific types of problems.  For example, some psychotherapies are designed mainly to treat disorders like depression or anxiety, while others focus more on helping people overcome problems with relationships or obstacles to greater life satisfaction.  Some forms of psychotherapy are one-on-one with a therapist, while others are group-based or family-based.  According to the American Psychological Association, those approaches fall into five broad categories.


Psychoanalytic or psychodynamic therapies.
The idea behind this kind of therapy is that people's lives are affected by unconscious issues and conflicts. The goal of the therapist is to help the person bring those issues to a conscious level where they can be understood and dealt with. This may involve analyzing dreams or exploring a person's personal history.
 

Behavioral Therapy.
This approach to therapy focuses on learning and behavior in an effort to change unhealthy behavioral patterns. Some therapists try to help patients learn new associations by using a system of reward and punishment to bring about certain behavioral changes. Another approach might involve a controlled series of exposures to a
phobia
trigger to desensitize a person to an unreasonable fear.
 

Cognitive Therapy or CBT.
The emphasis in cognitive therapy is on a person's thoughts. The idea is that dysfunctional thinking is what leads to dysfunctional emotions or behaviors. The goal is to help the person recognize unhealthy thinking patterns and to recognize and change inaccurate beliefs.
 

Humanistic Therapy.
This approach to therapy is based on the idea that people are capable of making rational choices and developing their maximum potential. This approach to therapy is often client centered, with the client being seen as the authority on what is going on inside.


Integrative or Holistic Therapy.
This approach relies on integrating multiple approaches to therapy based on the client's individual needs. For instance, cognitive behavioral therapy is a combination of the two individual therapies and focuses on both thought and behavior.
Getting Started With a Mental Health Professional
Finding the right mental health professional and the right approach to therapy is as important as finding the right medical doctor. Whether you are planning to see a psychologist or a psychiatrist or another type of mental health professional, you should start with a phone call to the professional.
Ask about the professional's approach to dealing with counseling issues and how he or she generally works with clients. Ask about whether or not he or she accepts insurance and how payments are handled. You might describe your reason for wanting to make an appointment and ask if he or she is experienced in dealing with such issues. If you are comfortable talking with him or her, the next step is to make an appointment.
At your first office visit, the therapist  will want to talk with you about why you think you need to come to therapy. He or she will want to know about what your symptoms are, how long you've had them and what, if anything, you've done about them in the past. He or she will probably ask you about your family and your work as well as what you do to relax. This initial conversation is important in developing the appropriate approach to treatment.
Before you leave the office, your therapist should have described to you a general plan for treatment and give you an opportunity to ask any questions you might have. It will likely take several weeks before you become fully comfortable with your therapy. If you still aren't feeling comfortable after two or three visits, let the mental health professional know and explain why you feel that way. The two of you need to work together as a team in order to get the most out of your treatment.
| | |
| --- | --- |
| Posted on October 24, 2014 at 7:37 PM | |
Just what is happiness?  A hugely popular song tells the story, and I have to admit its contagious listening to the tune and watching people dance as they move along to its beat.  Pharrell defines it as
"A room without a roof"
"Clap along if you feel like a room without a roof
Because I'm happy
Clap along if you feel like happiness is the truth
Because I'm happy
Clap along if you know what happiness is to you
Because I'm happy
Clap along if you feel like that's what you wanna do"
Great lyrics!  Love the variety of "the people" called on to dance and participate, -- that's half the fun, watching all of the lovely and ordinary do a jig for the song video.  You can hardly help catching the fever.
Yet some of us find happiness elusive.   Here's another very different 'take' on happiness,  and its inverse - our cultural dilemma where we too often feel stuck:
No wonder - life is tough, bliss is elusive in an economy where everything has to be converted to machined, mass produced widgets in order to 'make it marketable' and make a living, and where almost anything, and I mean anything, can be commodified.
Its  not without reason that many struggle with depression and yearn for a more natural life that they can't quite envision or put their finger on that can get them out of such a trap, off the treadmill of our ordinary lives in our current 'economy'.

It takes much creative thought and a context of support, being 'heard' to be able to even believe escape 'in place' is possible -- for there is, as we've learned, no "away" and no Planet B.  We must plumb the possible from the lofty and ordinary land of our very own neighborhoods and communities and find some foothold to a new land right here, now, that will make real that hoped for Possible --
"Another world is not only possible, she is on her way.  On a quiet day I can hear her breathing".Arundhati Roy
| | |
| --- | --- |
| Posted on July 9, 2013 at 9:40 PM | |
Getting one's life grounded is important for mental, emotional and physical wellbeing!  Our lives and our culture have often taken us far adrift.  But promising new developments are charting new ways back to old territory. 
Some of the distress and anxiety that underlies our lives is from recognizing on some level that we've been charting lifestyles that are unsustainable.  Way back in the 70's, when the groundbreaking book "Limits to Growth" came out our fears and common sense were confirmed.  The book explained how it wasn't really possible to have unchecked economic and population growth on a planet with finite resources.  Makes sense doesn't it?  Our economy demands endless growth, but resources most often, sadly, have limits.
Sometimes we barge ahead in life going with the program... not having time to think, inspect and analyze everything, but on some level there is an intuitive part of us that gets it, that we're barging ahead, and not on solid ground.  And so our dis-ease builds...
However, new developments... all over there are people who've been recognizing that we can't wait for the politicians, government and "leaders" to decide to make programmatic changes... changes need to be made.  And there are people all around the world who are making those changes and trailblazing with the good knowledge that's developed about how to live differently and more in balance with the earth, and our community.  Changes that give one a sense of community, connection, balance, earthiness and richness.  Isn't that a tune up?

Here in our area of Southeast Michigan, one of those organizations is called AMPY, and it celebrating the kind of security that comes with community connection and practicing from a foundation of 'first things first'.  Right in concert with the rest of the local food movement, AMPY aims to gather the community in building food security by working and planning together in concert ~~ all while having fun and sharing with one another important new skills and insights.
Here's AMPY's most recent newsletter:
and a small video clip above that will help you get a sense of what its about.  If you like it ~ get in touch!
AMPY is the creation of an organization founded by Jesse Tack, called Whole Culture Repair.  Feel free to explore!  And let's all get our lives more grounded in 'down to earth' natural lives that are respectful and supportive, as well as working with Planet Earth. 
Here is a good orientation and brief primer on "why permaculture" that covers why we need to change our relationship to food, nature and our immediate environment:
| | |
| --- | --- |
| Posted on May 16, 2013 at 2:24 PM | |
When we're having a difficult or challenging time, one of the nicest things to find is that  you can center yourself and find calm, a sense of security and serenity.... and strength.
Sometimes we might find this difficult.  Or perhaps we've been fraught with anxiety for a long time and we can barely remember this experience!   This is why it is something that we can benefit from practising regularly.  Practicing reaching into this deep well and resource helps us know how to find our way there in more challenging and stressful times --- going there becomes a well worn groove, that we can then, just slide into as needed.  It is just as Albert Camus said in that famous quote: 
"In the depth of winter I finally learned that there was in me an
invincible summer"
We find that this practice is rejuvenating and gives us a feeling of freshness and vitality, clearing away unnecessary preoccupations and stress and leaving us refreshed.   Try this daily, or at least weekly for best results, and see how it feels.  Notice the benefits.  This is a tool you can take with you anywhere, and use whenever you need it.

Click on the link: 
| | |
| --- | --- |
| Posted on April 22, 2013 at 11:15 AM | |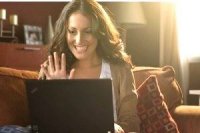 Online therapy, coaching, counseling or consultation
can be a wonderful support for the busy person who often doesn't have time to take several hours out of the day for therapy and the travel to and from offices mid day.
Whether you are feeling sad, anxious, depressed, confused, frustrated or somehow "stuck" in some aspect of your life, it's never too late (or too early) to get some help...
If you don't live within a feasible traveling distance of Ann Arbor and/or it's just "too hard" to reorganize your schedule to find the time for a face-to-face consultation,  working with a therapist via telephone and/or online has obvious advantages:
1. If you are connected to the internet, you can get consultation
via telephone and/or video conference service provided by Skype.
2. Even if you live reasonably close by, you can save the time and expense of traveling to and from your consultations which can add generally an hour on to your time if you consider its likely a half hour there and half hour return.
3. Telephone and online work can be done at mutually convenient times even outside of normal business hours.
4. You can choose your own time of day to write out your concerns for discussion (and you can take more time to think about what you want to say).
5. You can work  from the comfort and privacy of your own surroundings at home or from your office on a break.
6. You may feel less embarrassed when discussing personal matters.
7. Studies have suggested that there is high satisfaction with consultation by phone or video conferencing and that, in particular, cognitive behavioral therapy is just as effective delivered in this manner.

Generally, there are many reasons that the use of online therapy & consultation are increasing.  The growing body of research into online counseling has established the efficacy of online therapy with treatment outcomes at least equal to traditional in-office settings.
Online therapy has additional benefits unrealized by office-based treatments as it allows the patient to attend sessions at a higher rate than traditional sessions. The number of missed appointments is much less than with in-person therapy. There is also some research to suggest that online counseling is more effective because a client is at greater ease and feels less intimidated than they would in traditional settings. This makes clients more likely to be honest and thus allow the counselor to provide better treatment. Online counseling is also filling the unmet need for clients located in areas traditionally under-served by traditional counselors.
Additionally online supportive consultation and coaching are being used  more and more by larger insurance companies & systems to provide support for patients who are struggling with eating issues, post surgical adjustments such as following a cardiac event, diabetes, depression and stress reduction and most conditions that require support while navigating a issues where lifestyle changes are needed.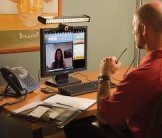 | | |
| --- | --- |
| Posted on January 29, 2013 at 4:45 PM | |
  ~   "psychology as if the whole earth mattered."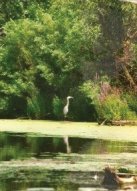 Ecopsychology is based on the fundamental notion that some of our anxiety and ills come from living a lifestyle  that has drifted away from its foundation in nature connection, and being in a culture that has lost its way no longer respectful of planet and ecology.
Connection with Earth: Core of Ecotherapy
Connection with earth and its systems are at the core of eco-therapy. Eco-therapists believe that the earth has a self-righting capacity through complex systems of integrated balance, and that
if we can harmonize ourselves with those systems, we will experience mental health. Personal well-being and planetary well-being are not separate from each other, and each must consider the needs of the other. In taking care of the earth, we care for ourselves. People's lives are therefore seen as part of a greater system of relationship that includes both non-humans as well as human beings.
"Doherty says one of the unifying ideas in ecopsychology is its attempt to integrate a different set of questions into clinical practice. What, for example, does it mean to live as part of the web of life, but to behave as if we didn't?"  
Utne Reader

An eco-therapist understands that people are part of the web of life, and approaches clients from the perspective that our psyches are not isolated or separate from our environment. Some may even consider the natural world to have its own psyche.
"According to Pulitzer-Prize winning sociobiologist Edward O. Wilson, Ph.D., of Harvard, people have an inherent biological need to be in contact with the out-of-doors. He calls it "biophilia", and believes that nature may hold the key to our aesthetic, intellectual, cognitive, and even spiritual satisfaction. Wilson has found much evidence for our basic affinity for nature and its instructive and healing properties. "     ~ Michael Cohen, Project Nature Connect
"Have you ever sat near a roaring brook and felt refreshed, been cheered by the vibrant song of a thrush or renewed by a sea breeze? Does a wildflower's fragrance bring you joy, a whale or snow-capped peak charge your senses?"
This is Dr. Michael Cohen's response to an interviewer's question as to how connecting with nature can heal and uplift the human psyche.
For clients who are interested, Eco-therapy and the practice of nature connection techniques can restore a sense of balance and lower tension & anxiety, as well as increase a strong sense of well being.  Feel free to ask me about this type of therapy if it interests you ~ 
See: 
Ecopsychology: Whole Earth Mental Health
| | |
| --- | --- |
| Posted on January 12, 2013 at 12:27 PM | |
I just wanted to make sure that anyone visiting my blog knows about this wonderful ongoing workshop by a terrific teacher  that helps people develop sustainable living skills and forge deeper connections within their community ~ aspects of life that are known to increase one's sense of wellbeing.
Here's a write-up about the workshops:
An invitation from Jesse Tack, of
Whole Culture Repair,LLC
~
Ongoing workshop Group:  "
Abundant Michigan, Permaculture Ypsilanti."
This is an ongoing Permaculture group based in Ypsilanti, ~ all are welcome. Our goal is to co-create abundance for our members in food, medicine, materials, economy and living water. We support Abundance in all Michigan Communities.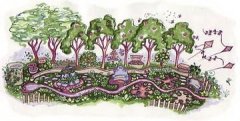 ...
Discussions will include; permaculture design, sustainable living in Ypsilanti, food forests, mushrooms, developing new local economics and livelihood, time banking, resource shares, sustainable timber, perennial vegetables, natural building, rotational grazing, aquaculture, ...via a monthly presentation followed by discussion. Follow up experiential learning opportunities will be offered in the weeks after the presentation to get hands on experience with some of the principles taught.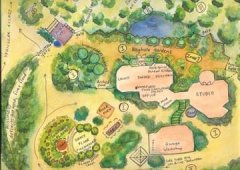 Actions will include: establishing a perennial nursery, intensive use of land, sheet mulching, water catchment, grey water systems, time banking in action, timber production, mushroom production, economic creation, ...
All are welcome in these activities to collaborate, learn from experiences offered and contribute.
Come join the fun!
Jesse
[An important note from  ~ please read:  We are an open discussion and action group. Everyone is welcome. Please note:
A suggested Donation of $10 equivalence is now asked for the workshop -  an equivalent offer is preferred, tho money is accepted.
This group practices and offers experience in the "New Economy", developing true reciprocity and learning trade and Time Banking - so for example - if you have a bee hive and think a jar is worth $10, you could offer that for Jesse's services, or an offer of 1.5  hours of garden work on a group work project on a project of his, along with $5 in the jar.  Or, let's say you keep rabbits, you could offer several bags of rabbit 'pellets' (manure) for the class worth $10, or one bag and $5 in the jar.  Jesse has gone way beyond the call of duty in offering these classes for us, and to continue its really important that we keep it fair and that he receives some consideration in turn as he generally charges good solid $ fees for consulting and permaculture planning.  Be thinking creatively about how you want to "pay" for the class, Jesse has been 'paying it forward' for a long time now...no one will be turned away for not being able to pay, but with Time Banking & trade, EVERYONE is capable of forming an equivalent offer for reciprocity.]
| | |
| --- | --- |
| Posted on January 1, 2013 at 2:13 PM | |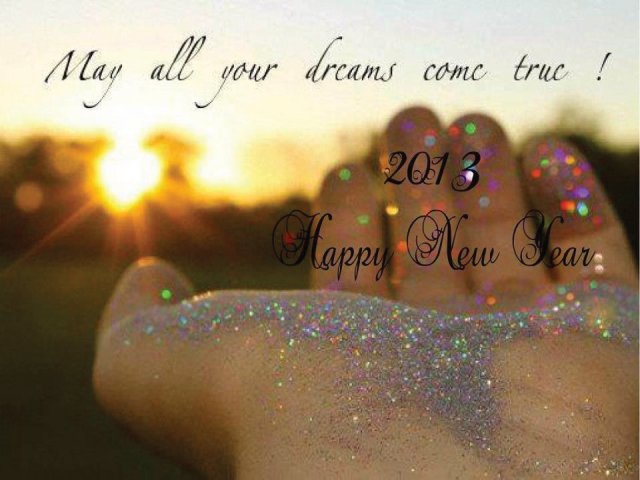 We're really blessed.  Yes things seem to be getting tougher in many ways.  But here in Michigan we have the best of all worlds.  While other parts of the world and our country even, have been beset with horrible events with calamitous weather, Michigan remains overall mild in climate and with few
problems such as the horrible fires in the west, impacts from major drought or flooding, hurricanes & mega storms.  Michigan also has ample sources of fresh water being surrounded by our beautiful Great Lakes.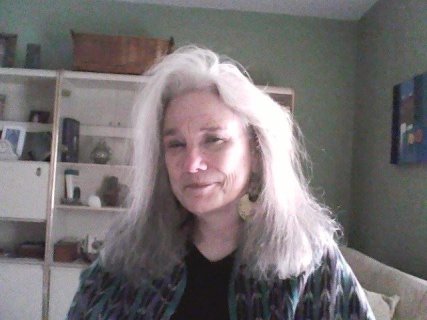 Its a time for gratitude, along with concern for others.
Certainly our economy has been rough, however, while we may lack frills, we have all the essentials for transitioning.  I suspect that when everyone figures this out, they will be trying to move here...
Meanwhile we're learning.  While we aren't as severely impacted, we're certainly learning about what we can do toward mitigating climate change.  Michigan has also been blessed with many innovative and creative people moving the slow food movement out in front, a growing consensus that buying local is of huge importance for all, and a long time cultivated & growing expertise in Permaculture and urban farming that offers prospect for new livelihoods and long term food security.  We've always been a great farming state, but now we have increasing numbers of innovative new local and organic farmers, and year round growers are sprouting up, along with more CSA's and other forms of work meant to lower carbon miles, with  new techniques that are supportive of the ecology, regenerative rather than degrading of land.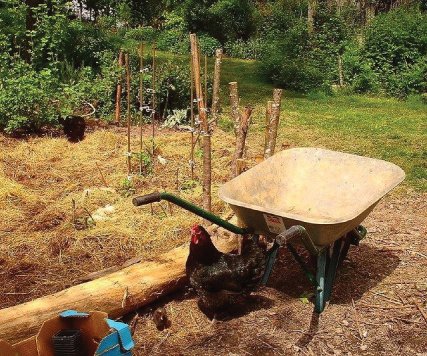 More people are certainly venturing out on their own, rather than waiting, to 'boldly go' where others have not before, and launching new and exciting enterprises that are the seeds of
a new, more resilient and durable economy
; ~ one intended to weather the changes on our horizon.
I am excited about this and love working with those who would trail-blaze new, promising directions out of their own inner promptings.  Sometimes this takes courage and a good and solid sounding board, that helps us stay connected with inner sources of guidance and wisdom.  I love listening to clients and supporting them as they sort through those inner yearnings to find their path ahead.  In psychotherapy & counseling ~ this is a therapist's work at its finest ~ helping a client find their way in breaking new ground ~ deepening in trusting their evolving self. 
I love that I'm now able to not only work with clients locally in my office setting, but also anywhere in the world.  Working with online therapy via skype and video calls (which are very easy to set up - I can advise and guide you on this), comfortable in your own setting, we're freed of burning carbon miles to connect, and we can connect no matter where you are ~ any where in the world.  
Its a New Year - yes!  And this is our new adventure - breaking free of old limitations and pioneering ourselves into a new landscape of green, life respecting enterprises as we move toward a steady state economy more rich and interpersonally connected in community; embedded in year round garden life, re-foresting, nature derived renewably grown and harvested resources and finding common happiness in lowering our footprints! 
Here's an inspiring piece of a Marge Piercy poem that captures, I think, what most people I see have yearned for, and seek  in their own way.  It's a passage from "To be of use".  Below it is a short video where I've read this to you ~ so that, if interested, you can see just how I would come across while working via skype session: 
"...the thing worth doing well done
has a shape that satisfies, clean and evident.
Greek amphoras for wine or oil,
Hopi vases that held corn, are put in museums
but you know they were made to be used.
The pitcher cries for water to carry
and a person for work that is real."
~~~~~~~~~~~~~~~~~~~~~~~~~~~~~~~~

| | |
| --- | --- |
| Posted on May 26, 2012 at 9:10 AM | |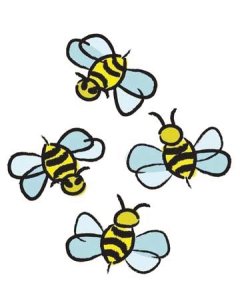 While we go about our busy lives, living like busy bees, concerned with managing our livelihoods, nurturing family and friends, participating in our community, paying our bills and working toward a good future, all of which feel more challenging these days ~  We find the added challenge of living in a time when all of us, one way  or another, are exposed to messages that suggest that from many angles our world is in jeopardy.  Without much discussion or support, we're left to  cope with and absorb the obvious emotional and psychological impacts of this understanding. 
Sarah Edwards
has called this
"eco-anxiety"(link)
Its no wonder that many of us feel unsettled, anxious or distressed.
While carrying these fears, concerns and worries that we hesitate to "share" with our loved ones, after all, how can we burden them?  We also find that in the busy-ness of daily life and managing commitments, who has time to research new directions and possible solutions for our modern dilemmas?  We're left often feeling alone, and pushing important, unspoken concerns out of our awareness to 'carry on'.  After all, who, in our busy lives, has time for getting counseling,
finding a good therapist, or researching how to find or create an earth supportive, sustainable livelihood?
There are some promising directions however, and pathways that are known, by those who have been able to take time to look squarely at these issues and to imagine and forge new pathways.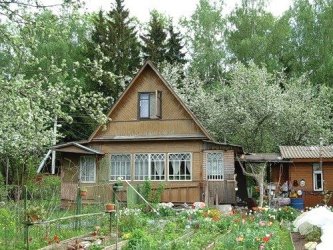 There has long been an entirely new direction in psychology and "treatment" for much of our life anxiety and background stress called eco-psychology or eco-therapy.  But in our current lives, the first step is often a simple one... simply taking time to bring more nature connection into our lives is one of those steps.  And one, interestingly, that seems to, because of its effects on us, give us more time than what we thought we had when we began, and when we once felt hurried or short for time. This is a process that can be used to center oneself, learn, and to find direction, relief, and to experience a sense of feeling restored, re-energized.  It can be explored on one's own, or in the context of supportive therapy with someone who works with this primary relationship (nature connectedness) skillfully.
Meanwhile here is a wonderfully interesting article
(article link)
on the dilemmas we sense, that may have been remaining inchoate for many of us, and thus a source of background anxiety. For often anxiety simply comes from  new knowledge that has not been digested, voiced or fully understood in ways that make it meaningful and offer positive direction.  I love this key quote:  "
sustainability is about creating high-quality, equitable lifestyles that have low ecological impacts. It is about living "well" and "lightly" together — as communities, as nations, and as one species, among many, on this planet."
While the article is created, in part, to market a wonderful, creative educational program called "Living Routes",
(link)
the succinctly summarized information and direction given, are useful for us all, as we move to integrate in our lives, the knowledge that we now know we live on a 'small planet', and that our well-being is intertwined deeply both with the planet and all of its varied and fascinating life, as well as one another around the globe.
Its wonderful to find an article that moves our shared anxiety, from where it's languished unhelpfully, into its new and proper place - a felt excitement that facing important and formative challenges will also light a sure pathway for healing our dis-ease.  Blended with a sense of possibility, and grounded in a newly understood, meaningful and readily available connection ~ We find here a deep, enduring source for our daily mustering of courage for the journey.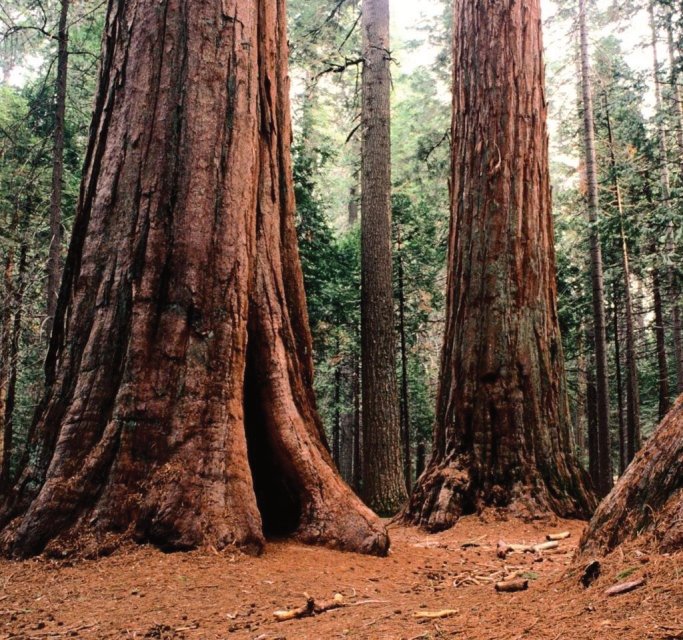 | | |
| --- | --- |
| Posted on September 16, 2011 at 12:42 PM | |
Finding a good support group is a great way to become more focused and centered as the amount of quality support you have in your life greatly affects your balance and happiness.   Support groups are an inexpensive way of making more connections and learning; also a great way to work on becoming your best self, getting some relief from feeling disconnected, and the symptoms this bring ~ and yet much less expensive than individual therapy.
Here are some of the support groups I'm currently offering.  Feel free to call me if you have any questions about them!

Group's offered:
Women's Support Group
Parkway Center, 2345 S. Huron Parkway, Ann Arbor, Michigan
First Sunday at 12pm - 1:30pm
$20+ per session
Support group for Women wanting a safe place to share around issues of loss/grief, relationships, life changes and transitions. We use psycho-educational material at times to offer valuable relevant information and to enrich the discussion.
Self Esteem: A Family Affair
Parkway Center, 2345 S. Huron Parkway, Ann Arbor, Michigan
Second Sunday at 12pm - 1:30pm
$20+ per session
Using easily accessible material from the book Self Esteem: A Family Affair, we will look at messages we got growing up; and affirmations we are missing as well as how to give and receive them for ourselves and in nurturing other family members. We'll use psycho-educational material at times for valuable information and to enrich the
discussion.
Intimacy ~ 'Stage 2' Relationships
The Parkway Center, 2345 S. Huron Parkway, Ann Arbor, Michigan
Third Sunday at 12 pm - 1:30pm
$20+ per session
Anger signals us about unmet needs, limits and boundaries and helps us "find our voice" with the people who matter the most.
It informs us when we need to "set things right" and shows us where we have painful disconnections.
Using material excerpted from the books The Dance of Anger, and the Dance of Intimacy: 'Courageous acts of change in Key relationships', we'll look at what we want in our relationships, the process of changing our patterns in relationships, what anger represents and how we expand our relationships to allow for more movement and fulfillment. We will use psycho-educational material at times to enrich the discussion.
Re-establishing Nature Connection to De-stress:
The Parkway Center, 2345 S. Huron Parkway, Ann Arbor, Michigan
Fourth Sunday at 12 pm - 1:30pm
$20+ per session
"Interaction with Nature is critically important to human well-being and development, but sadly has become compromised and diminished in modern times.  Through deliberate design, this connection can be repaired and restored."   Kellert
Modern life has truly disconnected many of us from Nature.  So it makes sense  that from 75 to 90% of all doctor's visits are physical illnesses related to stress and that  the number of stress-related disability claims by American employees has doubled.  We'll learn how to be more aware of our relationship with Nature, and explore the use of some simple tools for consciously making use of that connection to de-stress and increase our sense of well being.
| | |
| --- | --- |
| Posted on September 12, 2011 at 4:31 PM | |
"Interaction with Nature is critically important to human well-being and development, but sadly has become compromised and diminished in modern times.  Through deliberate design, this connection can be repaired and restored."   Kellert in Building for Life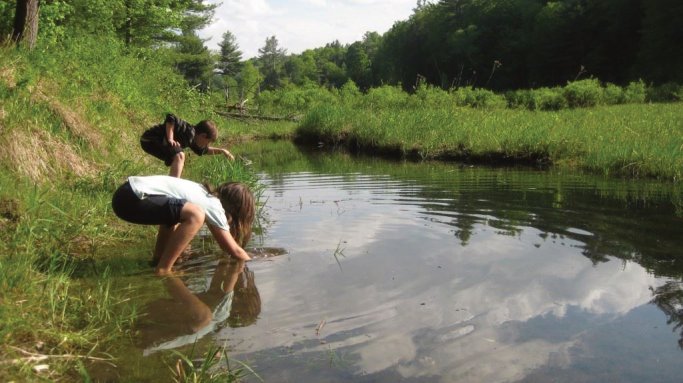 Modern life has truly disconnected many of us from Nature.  So it makes sense that the number of stress-related disability claims by American employees has doubled according to the Employee Assistance Professionals Association in Arlington, Virginia.
Some professionals along with the American Institute of Stress would say that from 75 to 90% of all doctor's visits are physical illnesses related to stress....and, according to the American Institute of Stress, the cost to industry has been estimated at $200 billion-$300 billion a year..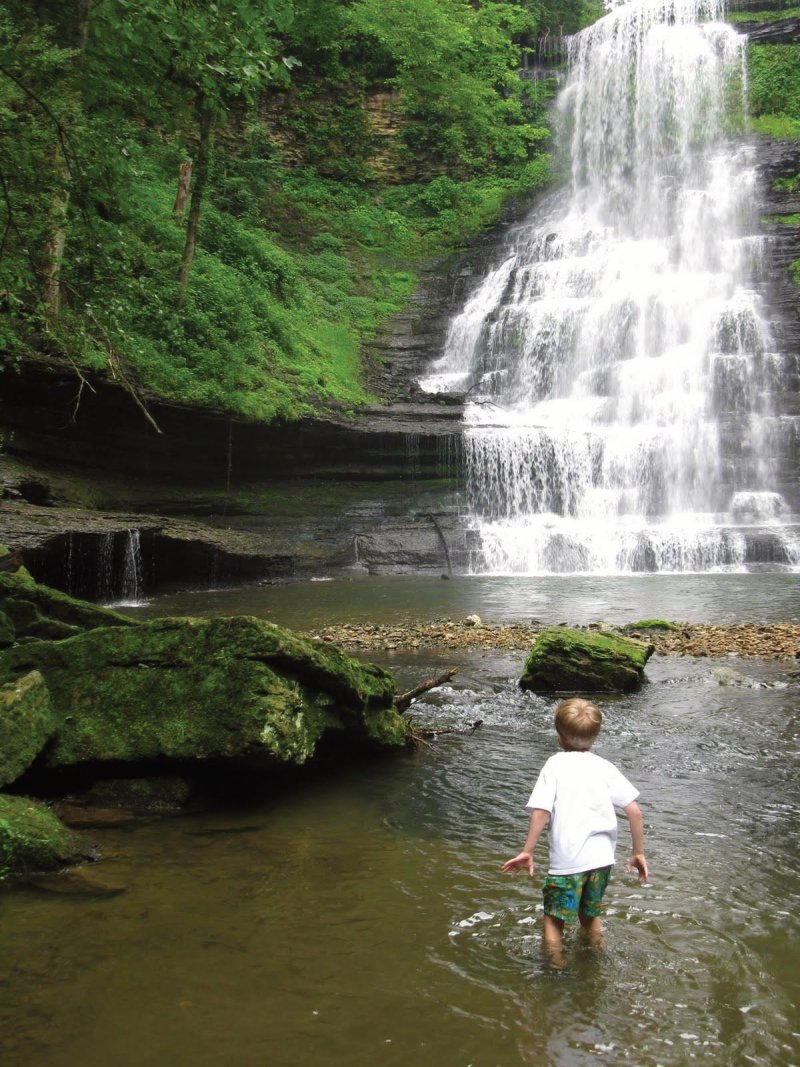 Some stress related health problems that are commonly reported include: 
high blood pressure 
heart disease
stroke
cancer
depression
obesity
diabetes
abusive behavior
memory loss
But one simple stress reducer is spending more time outside particularly in nature rich areas.  So, go for a walk at your local park, or go bicycling there.  Tree hugging has a positive effect on your stress level and on your psychological and physical well being.  Better yet, taking a vacation to some place where nature is clearly in abundance and you get to play in the great outdoors can revive you emotionally, spiritually and physically.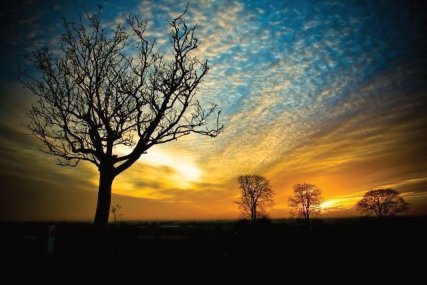 Even if you're stuck indoors we know that plants have a positive effect on your wellbeing.  So do pets.  Walking the dog in a tree lined neighborhood might be even better.  ~ Meanwhile, be sure to say hi to the neighbors!
Watch this wonderful video of Jon Young talking about the importance of Nature Connection 

/